The Best Universities in Ireland
Irish universities are ranked amongst the best in the world with some publicly funded courses available where tuition fees are not due payable. The universities are located vibrant and safe cities that offer students the opportunity to mix their academic programme with cultural, social and professional experiences, with museums, theatres, galleries, cafes, restaurants and historic tourist sites all close by.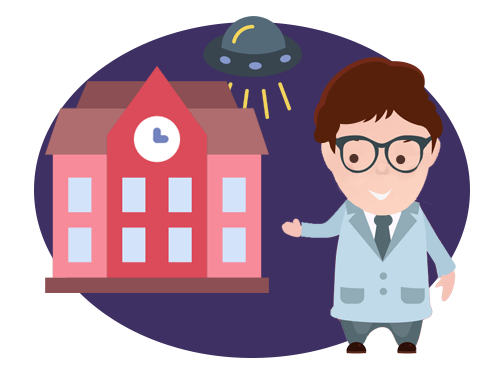 Trinity College Dublin
One of the oldest universities in the world, established in 1592 and modelled after the colleges of Oxford and Cambridge. Trinity College is Ireland's most prestigious university and is listed as the best university in Ireland in the THE World University rankings and is consistently classified in the top 100 in the QS World University Rankings.
Trinity College retains its reputation as a research centred university. The university's three faculties are Arts, Humanities and Social Sciences; Engineering, Mathematics and Sciences; and Health Sciences across a 47-acre campus in the heart of Dublin. The college is home to about 17,000 students and 2,860 staff on an historic campus that mixes cobblestoned walkways with state-of-the-art facilities and cutting-edge research across 24 academic schools. It also houses the largest library in Ireland.
Famous university alumni include mathematician William Rowan Hamilton, author of Dracula, Bram Stoker and Nobel Peace Prize winner Mairead Maguire.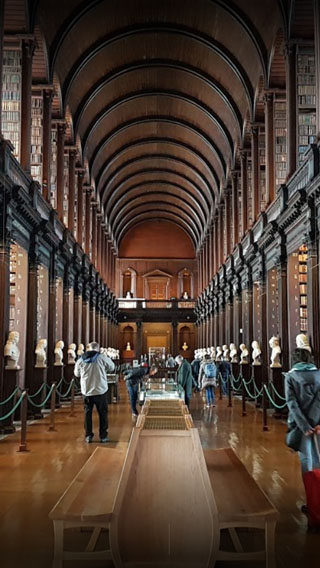 National University of Ireland, Galway
The National University of Ireland Galway (NUI Galway) on the west coast of Ireland was founded in 1845 and has recently been undergoing a EUR400 million redevelopment programme. The university has over 50 undergraduate and 400 postgraduate courses for around 18,000 students.
NUI Galway's Insight Centre for Data Analytics and its Health Promotion Research Centre are internationally recognised as centres of excellence. More unusual courses include a BSc in Podiatry and BE/MEng in Sport and Exercise Engineering.
Noted alumni include President of Ireland Michael D. Higgins, Taoiseach of Ireland Enda Kenny, actor Martin Sheen and archbishop of Durban, Cardinal Wilfrid Napier.
University College Dublin (UCD)
University College Dublin (UCD) has its roots in the Catholic University of Ireland, which was founded in 1854. Based in Belfield, UCD is about four kilometres south of the capital. Approximately 33,460 students are currently enrolled, and the university consists of five colleges, 34 schools and 18 research institutes and centres. More than a quarter of students and staff are international. UCD also has a reputation for excellence in research, with more than 1500 PhD scholars. For students interested in business the UCD's support centre has successfully supported more than 242 start-ups and 30 spin-out companies.
Notable alumni include author James Joyce, founder of Amnesty International Seán MacBride, comedian Dara O'Briain, actor Gabriel Byrne, director Jim Sheridan and others.
University College Cork (UCC)
Named Irish University of the year five times, UCC offers more than 120 degrees to over 20,000 enrolled students.
Founded in 1854, the university in the heart of Cork and was originally named Queen's College, Cork, one of three Queen's Colleges with Belfast and Galway. It became University College Cork under the Irish Universities Act of 1908 and was officially renamed University College Cork – National University of Ireland, Cork in 1998.
UCC's alumni includes the prominent mathematician Professor George Boole, who most famously invented Boolean logic, as well as the feminist and politician, Mary MacSwiney.
Dublin City University (DCU)
Established in 1975 and given university status in 1989, Dublin City University (DCU) is an 85-acre campus, three miles north of the River Liffey in the city centre. Initially set up to fulfil the national requirement for a highly skilled workforce in the areas of business, science and electronics, computer technology, communications and languages, DCU's business school, engineering and computing departments are considered among the best in Ireland.
DCU includes a work placement as part of its degree programmes which are interdisciplinary - for example studying business with languages. Many DCU students study at universities in Spain, France, Germany and Austria.